May 9,, 2022
Our spring 2022 program, to be presented at 3:00 pm on the afternoon of Sunday, May 15th at St. Stephen's Episcopal Pro-Cathedral in Wilkes-Barre, is a collection of "Anglican Gems:" Benjamin Britten's great cantata REJOICE IN THE LAMB, G. F. Handel's exultant Coronation Anthem #2 THE KING SHALL REJOICE, John Ireland's GREATER LOVE HATH NO MAN, Charles Viilliers Stanford's BEATI QUORUM VIA, William McKey's WE WAIT FOR THY LOVING KINDNESS, Orlando Gibbon's verse anthem THIS IS THE RECORD OF JOHN, and S. S. Wesley's THOU WILT KEEP HIM IN PERFECT PEACE. We even had enough rehearsal time to add Hubert Parry's great I WAS GLAD! Mark Laubach will accompany us on St. Stephen's famous Berghaus organ, known itself affectionately across the region as "the gem."
Admission will be $15.00 for adults with ages 18 and under admitted free. A $2.00 discount will be given to seniors, adult students, and WVIA members. Tickets can be purchased at the door.
We are so thankful to all of our individual patrons who have continued to offer us their generous financial support during these trying times, as well as to our two long-term state and county funders, who have continued to stand by and advocate for the arts even while organizations like our have been unable to serve our constituents in the ways we have traditionally done so. The Choral Society of NEPA is generously supported by state arts funding through a grant from the Pennsylvania Council on the Arts, a state agency funded by the Commonwealth of Pennsylvania and the National Endowment for the Arts, a federal agency. This Pennsylvania Partners in the Arts program is managed regionally by the Northeast Intermediate Unit 19.  The Society is also generously supported by a Lackawanna County Arts and Culture Community grant a program of Lackawanna County Commissioners "Jerry Notarianni, Debi Domenick, Esq. and Chris Chermak. 
Yours in Music,
The Choral Society of Northeast Pennsylvania
Dr. Alan L. Baker, Artistic Director
Becky Burdett, Director of Children and Youth Programs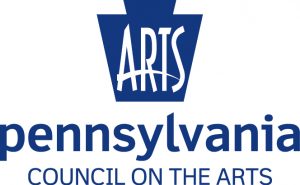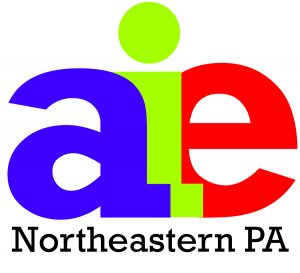 Directors:
Patricia Mayo, President
Bryan Fisk, Vice President
Rachael Paden, Secretary
Carol McMullen, Treasurer
Rev. Rebecca Barnes
Johanna Czarnecki
Dr. Karen Ephlin, MD
Mary Louise Hepner
Dr. Colin Jeschke, DVM
Karin Kamor
Kathrine Leahy
Dr. Gerald Lefever, MD
Dr. Michael Liuzzi, MD
Dr. Janice Voltzow, PhD
As the region's largest and most comprehensive community choral organization, we bring performance and educational opportunities to singers of all ages.
Join one of our choirs, or just read about our history, our ensembles for children, youth, and adults, our recent performances, and our exciting collaborations with the NEPA Philharmonic and other local organizations.
Listen to some of our performances, contact us with your thoughts or questions, add your name to our snail or e-mail lists, catch up on all of our latest news, or support our continuing work through a tax-deductible donation.
We hope you enjoy your visit!

Artistic Director