March 1, 2021
Thank you to all who viewed our streaming Service of Lessons and Carols during the past Holiday Season and for the many kind comments you shared with us.
Beginning this evening we return to an abbreviated and amended form of in-person singing, one still far removed from the full-choir singing we enjoyed pre-Covid, but we hope a first step in a return to "business as usual." During March and April we will be meeting our adult singers in sections only (soprano, alto, men) to sing with masks and distance some of the repertoire we had to walk away from last spring: the Five Mystical Songs of Ralph Vaughan Williams and Charles Villiers Stanford's Te Deum in A Major and Songs of the Fleet. After 3 such sectional rehearsals for each group, we will record and blend the results of our work in May, and then share them via social media. Not all members of our singing family are able to join us in this project, so we do have some empty seats for new or long-away from us voices; if you are interested please contact our Artistic Director, Alan Baker, at abaker2@verizon.net for more information.
At this time we have no firm plans for fall 2021 but rest assured we will find some way to be active. Our friends at the NEPA Philharmonic are in much the same boat but it is nice to at least be talking with them about a hopeful return to live performances and another collaboration with their 2021 Home for the Holidays programs.
We are so thankful to all of our individual patrons who have continued to offer us their generous financial support during these trying times, as well as to our two long-term state and county funders, who have continued to stand by and advocate for the arts even while organizations like our have been unable to serve our constituents in the ways we have traditionally done so. The Choral Society of NEPA is generously supported by state arts funding through a grant from the Pennsylvania Council on the Arts, a state agency funded by the Commonwealth of Pennsylvania and the National Endowment for the Arts, a federal agency. This Pennsylvania Partners in the Arts program is managed regionally by the Northeast Intermediate Unit 19.  The Society is also generously supported by a Lackawanna County Arts and Culture Community grant a program of Lackawanna County Commissioners "Jerry Notarianni, Debi Domenick, Esq. and Chris Chermak. 
For now, please continue to stay well and stay safe, and check in here from time to time or send us your contact information to join our mailing lists.
Yours in Music,
The Choral Society of Northeast Pennsylvania
Dr. Alan L. Baker, Artistic Director
Becky Burdett, Director of Children and Youth Programs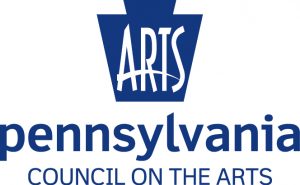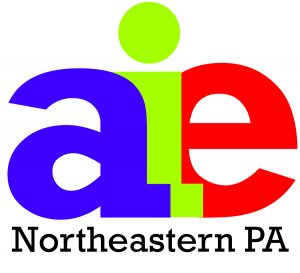 Directors:
Patricia Mayo, President
Bryan Fisk, Vice President
Rachael Paden, Secretary
Carol McMullen, Treasurer
Rev. Rebecca Barnes
Johanna Czarnecki
Dr. Karen Ephlin, MD
Mary Louise Hepner
Dr. Colin Jeschke, DVM
Karin Kamor
Kathrine Leahy
Dr. Gerald Lefever, MD
Dr. Michael Liuzzi, MD
Dr. Janice Voltzow, PhD
As the region's largest and most comprehensive community choral organization, we bring performance and educational opportunities to singers of all ages.
Join one of our choirs, or just read about our history, our ensembles for children, youth, and adults, our recent performances, and our exciting collaborations with the NEPA Philharmonic and other local organizations.
Listen to some of our performances, contact us with your thoughts or questions, add your name to our snail or e-mail lists, catch up on all of our latest news, or support our continuing work through a tax-deductible donation.
We hope you enjoy your visit!

Artistic Director