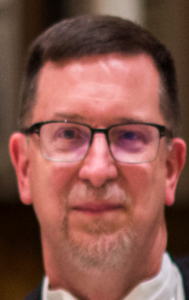 Alan L. Baker, D.M.A.
Artistic Director – Conductor
A Professor of Music at Bloomsburg University, Alan Baker has served as the Society's Artistic Director since its formation in 1999. Conducting the Society's Symphonic Chorus and its adult chamber ensemble, the Choral Artists of Northeast Pennsylvania, he also guides and performs with the professional vocal ensemble, The Lyric Consort. From 1994-1998, Dr. Baker served as the Artistic Director of the Wyoming Valley Children's Chorus, and coordinated the choral/vocal programs of the Encore Music Camp of Pennsylvania, and from 1999-2001, he assumed similar responsibilities with the Young Artists program of Wyoming Seminary's summer Performing Arts Institute in Kingston, Pennsylvania.
A native of Springfield, Missouri; Dr. Baker holds advanced degrees from Temple and Stanford Universities, and has taught on the faculties of Temple University, California State University-Chico, Glassboro State College, and Wilkes University, where as Director of Choral and Vocal Program from 1993-1997, he founded the University's Opera Workshop and Early Music Ensemble and was honored in 1996 with an "Outstanding Faculty" designation from the School of Liberal Arts and Human Sciences. In 2002, he was similarly honored with the "Dean's Salute to Excellence" from Bloomsburg University's College of Arts and Sciences.
Dr. Baker has served as president of the Pennsylvania Collegiate Choral Association and the Repertoire and Standards Chair for Male Choruses with Pennsylvania ACDA. He has also served the executive committee of the latter organization as its treasurer, and has twice been invited to sit on the choral/opera review panel for the PA Council on the Arts. Dr. Baker has recorded for Lyrichord Records with the studio ensemble, Schola Discantus, for Stanford University Recordings, and most recently with The Lyric Consort for WVIA and Lyric Discs.
---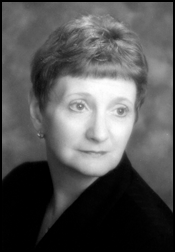 Linda Phillips Orseck
Soprano
Singing with the community choral groups in Northeastern Pennsylvania since her high school years, Linda received her first musical training studying piano as a child with Bronis Voveris and later as a student and graduate student at Wilkes College with Anne Vanko Liva and Richard Chapline. In addition, she has attended conferences/master classes on conducting and choral singing with John Rutter, Leonard Slatkin, Robert Shaw and "Chanticleer". She serves as accompanist for the children's choruses of the Choral Society of NEPA and section leader and assistant conductor for its adult symphonic choir. In addition, Linda is also active in local musical and theatrical organizations, portraying on-stage roles for some productions, and serving as musical director and pianist for others. In past years she has served on the boards of Community Concerts in Wilkes-Barre, Wyoming Valley Oratorio Society and the Music Box Dinner Playhouse as well as the Wyoming Valley Council of Churches. Her professional affiliations include MENC, PMEA, PSEA, CRCCM, NPM and ACDA. A former director of liturgical music at St. Peter's Cathedral in Scranton, Linda has worked since 1970 as a director of music for churches throughout Luzerne and Lackawanna County. Currently employed as a choral director and teacher in the Mid Valley School District, Linda also serves as Director of Music and Liturgy for St. Rose Parish in Carbondale. She resides in Scranton and continues to maintain an active piano and voice studio in the Scranton/Wilkes-Barre Area.
---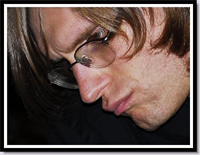 Ron Stabinsky
Accompanist
Ron received his first musical lessons at the age of five from Michael Hoysock, his grandfather. He was later a student of Anne Vanko Liva in Scranton, PA. In 1995 he received a Bachelor of Music degree from Wilkes University, where he was a student of Thomas Hrynkiw. He has been featured as piano soloist with orchestras including the Schuylkill Symphony Orchestra (Pottsville, PA) in 1991 and 1996 and the Wyoming Seminary/Performing Arts Institute Civic Symphony Orchestra (Kingston,PA) in 2008. Ron has spent many summers accompanying and teaching at Encore Music Camp of Pennsylvania and Performing Arts Institute of Wyoming Seminary in Kingston, PA. Ron has performed in Arizona, New Mexico, Michigan, Ohio, Illinois and throughout the Northeast. Outside the United States, he has played in Germany, Spain, England and Belgium. From 2004-2008, Ron worked extensively on a series of performances of the complete Beethoven Violin Sonatas with violinist Sophie Till. In January 2007, he began presenting a series of music performances, primarily but not exclusively focused on improvisation, in Wilkes-Barre, PA. He received Pennsylvania Partners in the Arts Project Grants in 2007 and 2008 for this series. Since 2000, Ron has been studying the Taubman Approach to piano playing with Edna Golandsky in New York City. He is also a piano student of Ilya Itin. His mentors in the art of improvisation include Bill Dixon in Vermont and Joel Futterman in Virginia. He also studies jazz through correspondence with Charlie Banacos. Ron was the 2008 recipient of the F. Lammot Belin Arts Scholarship.
---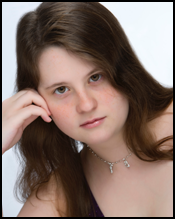 Jessica Hitchcock
Soprano
Jessica Hitchcock, a native of Clarks Summit, PA, is a Magna Cum Laude graduate of Mansfield University, where she earned a degree in vocal performance. At Mansfield, she studied voice under Dr. Youngsuk Kim and Dr. Pamela Kurau and was a member of the Mansfield University Concert Choir and the Mansfieldians, Mansfield University's select chamber/jazz choir. With these groups and others, Jessica has sung in many parts of the United States, as well as Austria, Germany, Greece, Bulgaria and Turkey. Jessica is an experienced soprano soloist and was one of the winners in the 2007 Mansfield University Concerto Competition. Currently, Jessica owns and operates the Vocal Studio of Jessica Hitchcock, which offers private voice and piano lessons. She is also a section leader and frequent soloist for the Choral Society of Northeastern Pennsylvania. Jessica has also been a soloist at weddings and other events in both the NEPA area and beyond.
---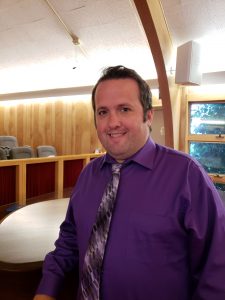 Adam Hitchcock
Tenor
Adam Hitchcock is an experienced trumpeter, playing with ensembles and as a soloist throughout New York and Pennsylvania. He has played in the Syracuse Jazz Festival with Wynton Marsalis. Adam is also an accomplished singer and is a tenor section leader for the Choral Society of Northeastern Pennsylvania. Adam is a recent honors graduate of ITT Tech with a degree in Computer Network Systems. Adam lives in Dunmore with his wife Jessica and daughter Rachel. 
---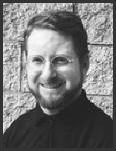 Francis C. McMullen
Bass
Francis Carroll McMullen received his degree from Wilkes College, where he studied tuba with Jerome Campbell and voice with Richard Chapline. McMullen has been featured as a lyric baritone soloist with the Wyoming Valley Oratorio Society, the Singers' Guild of Scranton, the Wyoming County Chorale, the Sullivan County Chorale, the College Misericordia Choral Society, and the Choral Society of Northeast Pennsylvania. McMullen also sings with the renowned Lyric Consort, which he co-founded, and is a member of the Quartet of St. Luke's Episcopal Church in Scranton.
Fran can also be found occasionally in saloons and bowling alleys in the company of a gang of men known variously as "Four Men and an Alto," a notorious male a cappella group in the tradition of the Revellers, Comedian Harmonists, Hudson Shad, and other "disturbers of the peace." McMullen is the Technical Director at the F.M. Kirby Center in Wilkes-Barre, has been part-time classical music host for WVIA-FM, and has been an adjunct instructor of music at Wilkes College and College Misericordia.